Your customers are the lifeblood of your company, and it requires a genuine commitment to keeping them coming back. They're what keep things running smoothly and inspire you to make something that people care about. Integrating lead generation activities and ensuring customer satisfaction is especially important for business-to-business (B2B) enterprises looking to retain their clientele of other businesses.
With rumours of a recession circulating as we head into the new year, keeping existing customers is crucial for businesses. Less than half of businesses understand how to calculate Customer Lifetime Value (LTV), and as a result, American businesses lose approximately $136 billion yearly.
Studies have shown that B2B enterprises can keep a sizable portion of their original client base by focusing on customer satisfaction and loyalty. However, there is still room for improvement in customer retention strategies, which reduces earnings from each customer over time. As a result, companies need to devote more resources to developing effective strategies and procedures for keeping their B2B clients.
The specific strategies and how they're implemented may vary based on the nature of the enterprise. Each business will employ its unique methods to keep customers coming back. However, the trick here is to make an even greater effort each year to monitor customer loyalty. Zippia estimated that 68% of B2B customers are lost due to perceived indifference or apathy in 2023, underscoring the significance of this finding. Here are some tried-and-true methods your organisation may use to begin using immediately to begin retaining customers in 2023.
Show That Your Business is an Authority by Providing Solutions
If you want to build a reputable and successful company, you need your brand to inspire confidence in the minds of consumers. Your business-to-business customers always have a lot of inquiries regarding the goods and services you offer.
On the marketing side, this involves making material like blogs, videos, white papers, e-books, and email campaigns that directly address the concerns of specific demographics. Leaders in B2B customer service must be able to manage client interactions in a way that is easy to use and efficient to effectively resolve customers' immediate questions and concerns. As a business owner, you must keep up with the ever-evolving nature of your field and your customers' wants and demands.
Improving your B2B client retention rates rapidly is possible by equipping your firm with the most efficient, committed resources that provide comprehensive and engaging solutions. They will immediately feel cared for, comfortable, and respected when they realise that you can respond to questions and solve problems in ways that are most convenient for them.
Make Customers Feel Like They Are Your Number-one Focus
Showing your business clients how much you appreciate their loyalty is essential if you want to convert them into extremely devoted, long-term consumers. Previous research has shown that companies can dramatically influence retention efforts and future revenue outcomes by making their customers feel valued using client-friendly incentives. There is a plethora of opportunities for businesses to show their customers they care all through the year.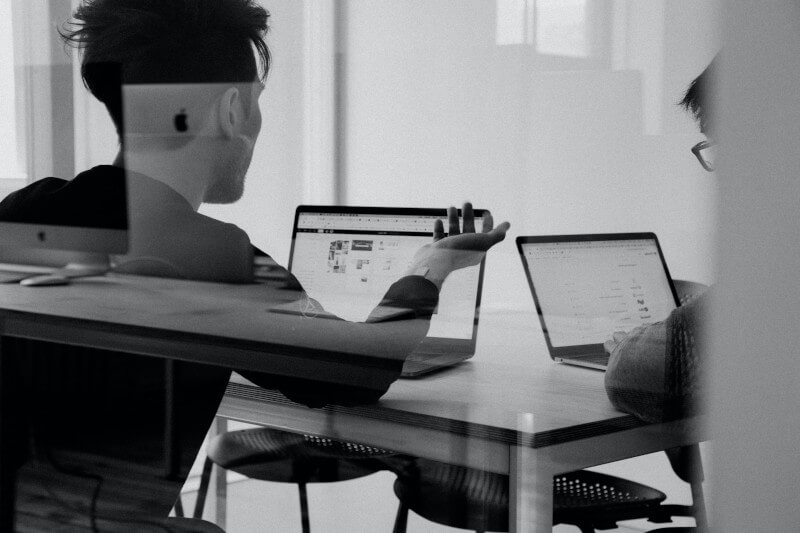 One common strategy is to give special deals or privileges to customers for a short period. Spoonful of Comfort is just one example of the many custom retail and corporate gift-giving organisations that other B2B leaders should seek to offer their clientele meaningful, thoughtful gifts on special occasions and in times of grief. Leaders can also choose to show their appreciation by calling them on the phone, sending a card, or doing anything else.
If you want to demonstrate to your business clients that they are your first concern, one easy yet effective method to do so is to provide them with an experience that is uniquely tailored to their needs. These considerate strategies are time-tested ways that have been largely forgotten, despite their ability to produce long-term effects on clients.
Discuss Cases of Customer Satisfaction
Using compelling narratives to win over new, long-term customers is an effective strategy for expanding your business. The best business-to-business customer success stories illustrate how your product or service has helped a similar company. Additionally, potential customers will have a more favourable impression of your company if they hear about positive customer experiences through testimonials, reputable internet reviews, personal recommendations, and other customer success stories. This will ultimately affect their decision to buy, paving the road for long-term B2B client retention.
Sharing customer success stories is a great way to promote your business online, through social media, and other channels. Sharing customer success stories and videos on business-to-business social media platforms like LinkedIn and Facebook has been proven to enhance brand awareness and customer engagement. This is especially true when the story being told centres on problems rather than solutions or when a powerful customer voice is being used. Retaining more long-term customers is easy if you go outside the box when it comes to sharing customer experiences.
By showcasing the unique experiences of its clientele, your organisation can better showcase its worth to prospective customers in the business-to-business sector. Consequently, highlighting the achievements of your most dedicated clients might increase your chances of making a sale and expand your audience reach.
The retention of your business-to-business (B2B) customers is crucial to your company's long-term health and growth in 2023 and beyond. To build long-lasting connections with business clients, it is essential to employ the most efficient B2B client retention strategies. Customer loyalty and satisfaction may be maintained over the long term by prioritising the development of existing connections and offering practical assistance.
Keep The Focus on Your Clients
To survive and grow in the coming year's uncertain economic situation, companies should prioritise keeping their current clientele. It is more critical than ever to adopt successful client retention tactics since B2B companies lose a staggering $136 billion annually owing to a lack of understanding of client Lifetime Value (LTV). Establishing your company as an industry leader, making consumers feel appreciated, and sharing customer success stories are all great ways to strengthen relationships with B2B clients. Focusing on your client's needs and wants will keep them coming back, which will motivate you to create more of what they want and help your company grow in the long run.