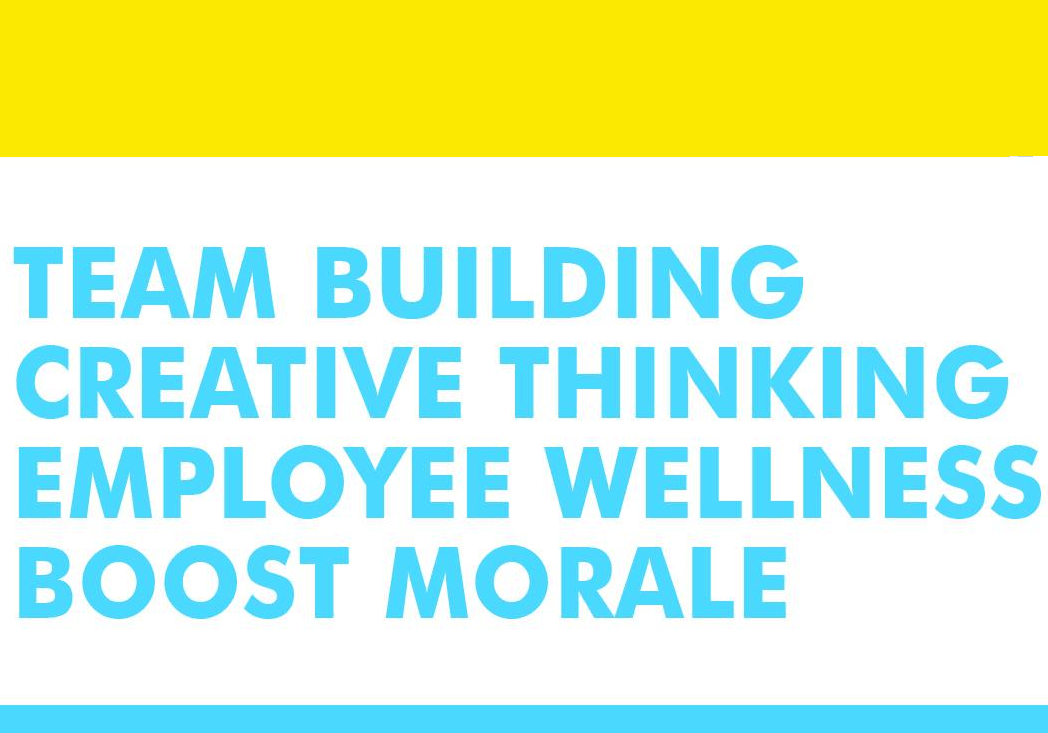 Small and Medium-sized businesses, we see you! In this age of virtual meetings and limited face-to-face interactions, it's more vital than ever to foster bonds among your team members. Introducing 'Laugh to Feel Good' – the ultimate laughter workshop designed specifically for businesses like yours. Kickstart your staff retreats with an hour of exhilarating laughter exercises, promoting camaraderie and easing any tensions. It's the perfect respite from the daily grind, allowing your team to bond authentically and effortlessly. Not convinced? Check out the glowing testimonials on our website and YouTube! One of our satisfied clients mentioned, "My experience blew my expectations out of the water." So, why wait? Reach out today and let's get the laughter rolling! 😂🙌🏽🚀
🎉 WANT TO GET YOUR EMPLOYEES EXCITED ABOUT WORK? 🎉
You're in good company if you've been grappling with this challenge. A staggering number of businesses are in the same boat! A recent Gallup study revealed that a mere 33% of employees feel truly engaged in their work. 📉
🥇 Employee Appreciation Like Never Before! 🥇
Introducing Laugh to Feel Good – the secret weapon every business needs to invigorate their teams and boost morale!
🎈 What's in store for you?
– Guaranteed fun – We promise a 1,000% chance of fun! 😂
– Fully interactive 1-hour Zoom session.
– Perfect for teams, with 1 – 20 participants, and even accommodating up to 80 guests! 🎊
– We understand that plans can change. That's why we're more than happy to reschedule any last-minute cancellations. No stress!
– Our commitment? We'll be in touch within 24 hours of your inquiry. ⏰
Join the countless businesses who've transformed their team dynamics with our program. Engage, connect, and most importantly, laugh! Get in touch today and let's bring the fun back to work! 😄🚀
🚀 UNLEASH THE POWER OF ENGAGEMENT 🚀
1. Authentic Connection: In a world of digital meetings and remote work, genuine connection can seem elusive. This workshop isn't just about fun – it's about fostering genuine relationships among teammates. When employees truly know and understand one another, collaboration becomes effortless and the workplace environment thrives. 🌐
2. Laughter is the Best Medicine: Science has consistently shown that laughter can reduce stress, increase productivity, and promote wellbeing. By integrating laughter into your team's routine, you're not only making work enjoyable, but you're also taking a proactive approach to employee wellness. 🤣
3. Foster Creativity and Innovation: Engaged employees think outside the box! Our laughter workshop encourages free-thinking and creativity, setting the stage for innovation. As the saying goes, the most groundbreaking ideas often come when you're having fun! 🌟
4. A Refreshing Break from Routine: The daily grind can become monotonous and tedious. This workshop serves as a breath of fresh air, breaking the monotony and re-energizing your team for the tasks ahead. It's like hitting the reset button on team morale! 🔄
5. Proven Success: Don't just take our word for it! Numerous businesses have benefited from the transformative effects of our workshop. Engaged employees are more productive, happier, and contribute more significantly to the company's success. 🔥
6. Adaptable and Flexible: Whether you're warming up a team retreat or just taking a break from the daily grind, our workshop is designed to fit seamlessly into your schedule and cater to your team's unique needs. 📅
Invest in your team's wellbeing, happiness, and productivity. When you prioritize employee engagement with Laugh to Feel Good, you're not only boosting morale but also driving your company's success to new heights! 📈🎉
WHAT OUR CLIENTS ARE SAYING
1. Thabo M. 🌟🌟🌟🌟🌟
"I was initially skeptical about how much a laughter workshop could impact our team. But after just one hour with 'Laugh to Feel Good', I witnessed firsthand the change in my team's dynamic. They became more cohesive, understanding, and, most importantly, more motivated!"
2. Anika R. 🌟🌟🌟🌟🌟
"The transformation was instantaneous! Our team went from being a group of individuals to a united front, all thanks to this amazing workshop. The laughter and camaraderie we shared have made our Monday meetings something to look forward to."
3. Lungi N. 🌟🌟🌟🌟🌟
"This isn't just a laughter workshop. It's a team-building, morale-boosting, productivity-increasing experience! My team and I left the session feeling more connected and invigorated than ever."
4. Esther S. 🌟🌟🌟🌟🌟
"In the remote work era, it's easy for teams to feel isolated and disconnected. 'Laugh to Feel Good' was the remedy my team didn't know they needed. Now, our virtual interactions are filled with inside jokes and shared memories from the workshop!"
5. Jared P. 🌟🌟🌟🌟🌟
"I've attended numerous team-building sessions over the years, but none quite like this. The sheer joy and relaxation it brought to my team were evident in the following weeks. Productivity skyrocketed, and team spirit was at an all-time high!"
6. Zahraa W. 🌟🌟🌟🌟🌟
"I couldn't believe how a single hour could change the way our team interacts and collaborates. It's been weeks since we did the workshop, and the positive vibes are still resonating. Kudos to 'Laugh to Feel Good' for creating such a transformative experience!"
Join the ranks of satisfied leaders who've experienced the magic of Laugh to Feel Good. 🌈🎉
To the thriving businesses and dynamic leaders of South Africa, keeping employees motivated and engaged has never been more essential than in today's rapidly evolving workplace landscape. Recognising and adapting to this need is what sets apart successful enterprises from the rest. So, how do you bridge the gap between potential and actual performance? How do you successfully engage employees, fostering a work culture that doesn't just clock in hours but truly embodies passion?
The solution might be simpler than you think. By introducing novel and improving employee engagement ideas, such as the transformative laughter workshops, you are investing in not just the present morale but the future productivity of your workforce. Tactics to improve employee engagement don't have to be complex; sometimes, it's about returning to the basics of human connection. Our workshops, revered by many businesses across the spectrum, offer just that – a genuine connection.
The landscape of how to maintain employee engagement is ever-changing, with each business having its unique challenges. But universally, the ways to increase employee engagement revolve around a sense of belonging, mutual respect, and shared moments of joy. Our program is crafted meticulously, keeping these core principles in mind, ensuring a holistic approach to how to encourage employee engagement.
South Africa, with its diverse work culture and a mosaic of talents, deserves the best tools and resources to thrive. If you're looking for a genuine, impactful change, a change that resonates and makes a difference – this is your chance. Be a part of the revolution that's redefining employee engagement. Because when laughter and learning come together, magic happens. Enroll today and witness the transformation firsthand! 🌟🇿🇦🎉